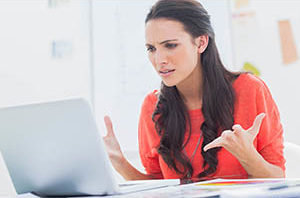 They Said They Never Received My Mail!
So sorry to be the bearer of bad news, but technically, no proof of mailing exists after-the-fact for First-Class Mail.
However, we can offer an Affidavit of Prior Mailing, which is a legal document where we attest that we did everything correctly. Unfortunately, the fees for this service are $50; mainly because we tear the building apart and attempt to recreate exactly what happened on the day in question. We really find out exactly what happened to every piece of mail.
All that said, I think you are really wanting to know if the mailing went out on time, to the recipients listed on your document. The easy answer to this is; certainly. We track every completed piece of mail with a high speed camera.  The camera looks at the unique mail piece ID and compares it to the pieces that need to be mailed.  If these items don't match up exactly we jump in and find out what went wrong.  Ultimately all jobs "reconcile". Are we 100% positive that every single piece made it to the postal service? No, but we are 99.9999% positive that your mailing went out exactly as specified.
"But why is the recipient saying they never received the mail?" We hear this concern fairly often, but each time we research it, we find that we've done everything correctly
A slightly different way to approach this topic is to create your mail in a way that will help it get noticed when the mail is received. We encourage our customers to put big bold text or a graphic in the window of the return address to draw attention to the envelope. We suggest this to prevent concerns exactly like this.
Hopefully, this has provided a little extra insight into how we process your mail.  In addition, maybe it has given you some things to think about the next time you create a mailing so you can achieve the maximum impact.
Get started today with printing and mailing services from PostalMethods.