If you're a business that requires its vendors to be HIPAA compliant, it's no surprise to us that you've relied so long on your own employees to carry out your personal printing and mailing needs. However, all that time they spend on those tasks could be better spent on other areas of your business, which is why having HIPAA-certified printing and mailing services can help you become more efficient overall.
When it comes to protected health information, addresses, social security numbers, and financial information, you need a mailing service you can trust. Postal Methods provides printing and mailing services committed to assisting clients within the realms of HIPAA regulations (click here for our HIPAA Compliance Statement). Our HIPAA-compliant printing and mailing services ensure compliance with every standard necessary for producing and delivering HIPAA related notices.
For more information on signing a "BAA" (Business Associates Agreement) with Postal Methods click here.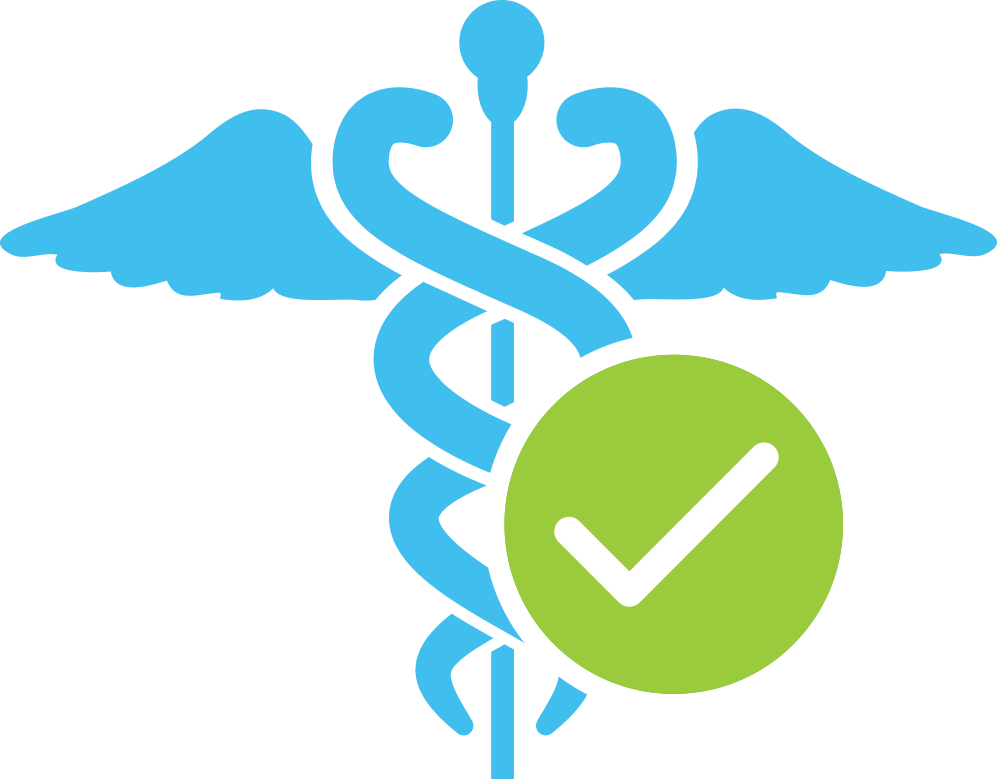 What is HIPAA?
HIPAA, or, the US Health Insurance Portability and Accountability Act of 1996 has a pervasive effect on how health plans, billing agencies, information systems vendors and related providers function.
HIPAA essentially keeps a person's confidential information private, and requires improved efficiency in healthcare delivery through:
Standardized electronic patient health, administrative, and financial data
Unique health identifiers for individuals, employers, health plans, and health care providers
Security and Privacy standards that protect the confidentiality of individually identifiable health information of any kind
HIPAA Compliant Mail Services Through Postal Methods
Health care providers, health plan providers and health care clearinghouses all have to follow HIPAA regulations when it comes to practicing in their industry and working with sensitive patient information.
Postal Methods doesn't fall under the standard "covered entities" that handle patient data, however, we must adhere to HIPAA standards as a business associate of entities that live by these regulations.
As an organization, we are fully committed to compliance with HIPAA regulations and ensure that the security of any medical record information remains confidential.
In order to guarantee that patients and providers can trust us to deliver secure healthcare printing and mail services, Postal Methods always implements our three levels of security with regard to handling messages that come through our systems:
Technical
Physical
Procedural
When a confidential message is sent through the Postal Methods system , we ensure that a full audit of that message's trail is available on our portal for the sender. Our HIPAA compliant Quicksend Portal and API guarantees that between our system and final delivery, your private information was not accessed by our customer service staff.
Our password protected system allows users and operators to experience the appropriate rights and restrictions involved with a specific message.
Trust us to accept messages that are encrypted in SSL or PKI formats, and to provide you the option to promptly delete messages with patient-identifiable content immediately after the project is completed. Our deletion process is guaranteed through technical enhanced security settings that provide you the option to make required deletions automatic.
At Postal Methods, we safeguard our facility and the equipment from unauthorized access, tampering, and theft.  We audit our facilities annually to ensure PHI safeguards are continuously being maintained.
All of our Postal Methods servers are housed in a secure environment, which can only be accessed by approved personnel.  Information is printed and inserted into the envelopes by equipment maintained by our workforce who is trained in order to maintain the HIPAA Security Policies and Procedures.  You can be sure your information has physical protection throughout the printing and mailing process.
Our procedures establish the security risk management process of Postal Methods as required by the HIPAA Security Regulations. By implementing policies and procedures to prevent, detect, contain, and correct security violations we are able to keep your PHI protected. We continually assess, and implement security measures to reduce risks and vulnerabilities to the confidentiality, integrity, and availability of electronic protected health information (ePHI) held by Postal Methods.
Postal Methods' policies and procedures are audited yearly to ensure we remain complaint with all HIPAA rules and regulations.  We also have a CIP (continuous improvement program), that helps us stay up to date with the latest security protocols required to maintain the highest security level for your documents.
Why Choose Postal Methods?
There's far too much riding on HIPAA compliance to trust just anyone. Having a HIPAA compliant printing company to handle your print and mail services means you can avoid many of the most serious problems that can arise from noncompliance. Protecting patient information is of the utmost importance, and data breaches can occur if you're not careful. Not only do these result in a loss of trust in consumers and harm your reputation in the industry, but they also can lead to serious fines and penalties for any HIPAA violations that are found by regulators.
Fortunately, we take every conceivable precaution when it comes to providing HIPAA compliant printing and mailing capabilities. We do everything we can to protect personally identifiable information when preparing and sending out your documents, providing you with the confidence and peace of mind you need to concentrate on better serving your customers. Our comprehensive expertise ensures our customers always have the services they need to keep their printing and mailing running as smoothly as possible. When you choose to work with us, you'll receive exceptional service in every aspect of what you need us to do. If you're ready to learn more about everything we can do to help your business succeed, all you need to do is reach out and speak with one of our helpful representatives today.
Secure, No Fuss Online Mailing Service with Postal Methods
If you are a member of the healthcare industry who is ready to send information to patients through a safe, online mailing service, Postal Methods has the HIPAA protection your clients need. Contact us today to learn more about how your business can optimize HIPAA compliant print and mail operations with our team and ensuring that your information remains secured with our invoice printing and mailing services .
To learn more about HIPAA, click here.