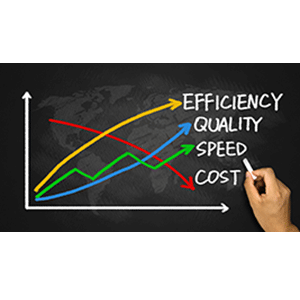 The Benefits of Using PostalMethods for Your All-in-One Print and Mail Solution
Business owners have plenty of tasks to contend with when it comes to juggling the many demands of a growing company. Wouldn't you rather focus on the most important aspects of business management, such as finding investors, planning business strategy, and coming up with industry innovations that put your brand name on the consumer radar?
If you find yourself stuck with tedious tasks like printing and sending out mailers and you simply don't have the overhead (or demand) to hire a full-time mailroom staff for the job, you'll be glad to hear that the talented professionals at PostalMethods are more than capable of managing your mailing needs with all-in-one print and mail services.
What services does PostalMethods offer? How can they add convenience and efficiency to your operations? Here are just a few of the benefits you'll enjoy when you partner with PostalMethods to handle your mail processing needs.
Mailing Solutions
Most companies produce a surprising amount of physical mail, from invoices and other accounting notices, to regulatory notifications and other reports, to newsletters and other marketing materials, and more. As your roster of business partners, vendors, and clients grow, so will the task of printing and mailing these many missives. Many businesses simply don't have the time and staffing resources to devote to these menial tasks.
If you want to use your resources wisely, improving efficiency and productivity throughout your operations, it's time to consider the many solutions PostalMethods can provide. Once you create an online account with PostalMethods, you'll have access to a variety of tools that make the process of creating digital-to-print mailers a cinch.
For starters, you can simply send an email with the contact information for the recipient and the content you want sent. From there PostalMethods will handle the printing and mailing for you. You could also use the quicksend feature by logging in to your account and choosing from easy-to-use templates to enter the needed information and get your message on its way.
PostalMethods even offers the ability to integrate your applications with the Postal API so you can easily submit directly to PostalMethods using the applications you're familiar with. Whether you're using software like Google Docs, Microsoft Office Accounting, QuickBooks, Salesforce, SAP R/3, or other common business programs, you can easily integrate for convenience and efficiency.
Don't think you can find what you want at PostalMethods? With custom solutions for your unique projects, PostalMethods will deliver personalized solutions that meet your printing and mailing needs. All you have to do is ask and the talented professionals at PostalMethods will find the custom solution you seek.
Hassle-Free Processing
In addition to the many printing and mailing solutions, you'll find at PostalMethods, one of the best reasons to use this service is the ease of processing. You don't want your high-paid employees wasting their time printing and mailing communiques, even though invoicing and reporting are necessary functions of managing any business.
PostalMethods makes it easy to get the job done, reducing the hassle and time-suck for your employees so they can focus on more important tasks. All you have to do is submit your documents by email or API and PostalMethods will take over from there, printing and collating pages, and then stuffing, stamping, and mailing envelopes for your convenience. Let this handy service handle the tedium of mailing so you don't have to.
Secure Delivery
The qualified professionals at PostalMethods understand the security concerns many businesses face, which is why the company and its business associates are HIPAA compliant and SSAE certified print and mail providers. The security of information provided by clients is a top priority for PostalMethods.
No-Obligation Payment Options
Many print and mail services require clients to prepay for planned services or submit to a monthly payment plan, whether services are used or not. PostalMethods offers a no-fuss, no-obligation model that allows clients to pay only for the services they use with a pay-as-you-go setup. Registration with PostalMethods is free and you won't pay until you use the services.
If you're tired of wasting your precious time stuffing mailers when it could be better spent focusing on growing your business, it's time to partner with the talented experts at PostalMethods. Create your free account today to get started for Automated Postal Mail.